Introduction
Necromancer Awakening is book one of the Mukhtaar Chronicles by Nat Russo and follows Nicolas Murray your av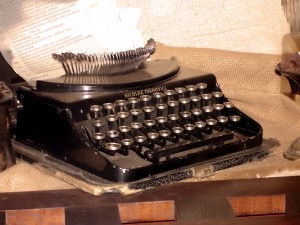 erage Joe who was just about to graduate from college and was engaged to Kaitlin, the girl of his dreams, when he begins having strange dreams about a floating skull chasing him. The dreams get worse until on the day of his father's funeral he is whisked away to another world where he must learn to become a necromancer if he hopes to survive and find his way back to his world.
Along the way Nicolas meets Mujahid Mukhtaar who takes him under his wing and teaches him about being a necromancer and the going ons of Erindor, the world he finds himself in.
The Good
Overall I really liked this book. The world building was phenomenal and was done in such a way that it made you want to know more as the story progressed. I loved how Nat Russo laid out the rules of necromancy and showed us how it worked via Nicolas and his thoughts and actions.
I also liked how Russo didn't pull any punches and kept upping the ante so you never knew if Nicolas or the other characters would get out of the tough spots they found themselves in.
The bad
Overall besides a few mistakes with character names there isn't much bad I have to say. Sure it was a bit cliched how it was revealed that Nicolas was really the son of Archmage Kagan and heir to the Obsidian Throne and was also the subject of a prophecy, but Russo handled these topics in such a way that it didn't matter these tropes had been done before.
I also wasn't a fan of how fast Nicolas mastered necromancy but Russo handled this well by having other characters like Lamil and Mujahid be better versed in the art than him.
The Verdict
Overall if you're looking for a good fantasy read checkout this book. You won't be disappointed.