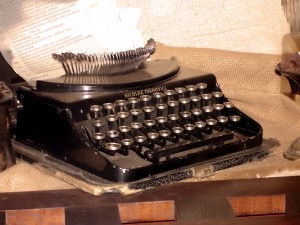 Introduction
Have you ever had one of those days when nothing goes right and you just want to crawl back in bed and forget the whole series of horrible events? Well this past weekend I had such a series of events.
First my charger for my laptop stopped working and I had to switch to the old charger, which is prone to fall out the charging port. And then right in the middle of me working on my WIP my laptop crashed and I lost everything I wrote up to that point.
I was beyond livid and wanted to tear my laptop apart, but that wouldn't have solved anything in the long run. No instead I took a deep breath and calmed down. Sure I was still pissed but I picked myself back up and moved forward.
Perseverance is The Key
This experience has taught me patience and how to adapt on the fly when things don't go as planned. Sure you could curl up in the fetal position and wallow in self pity, or you can get up and tackle your problems head on.
Sure in the moment you might feel like giving up, but don't. When adversity strikes it's a test of who we really are and can either break us or make us stronger. We can either face down the obstacles in our path or we can shy away from them and not live up to our full potential.
Conclusion
When rough times come or way sure we can ask for help from friends and family but ultimately it is up to us to get through the crises in our lives. And we do that by adapting to the situation around us and not giving up until we're through it. Whether that be writing or getting in shape, you don't stop until you've reached your goal.