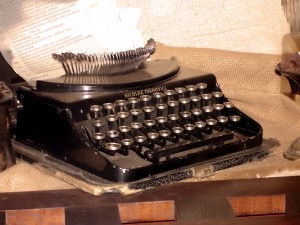 Introduction
Between work, kids, running errands and other obstacles thrown our way it can be difficult to find the time to write, but if we're serious about the craft there will always be time to write.
Pick a Time and Stick with it
This may be the hardest part because it requires you to find the time when you're most creative and it can take a few tries before you discover the right time. For me the best time to write is first thing when I get.
For you it may be in the early hours of the morning before everyone is up or right before you go to bed. Once you discover it try to write every day at this time to build a habit.
Once you've committed to writing at a given time don't stop until you've reached your goal for the day and then try to do a little better the next day.
Yes it can be frustrating at first when nothing comes to mind but if you persevere and come to the task with an open mind you'll find the right words.
It Takes Less Time Than You Think to Write a Book
You need to salve away at the computer all day to complete your work in progress. Believe it or not you can get a lot done in five or ten minute sprints. If you find yourself with a little break just set a timer and write until it goes off. You'll be amazed at what you can accomplish in such a short time.
Sure it may not seem like much at first but over time the words will add up and before you know it you'll have a complete manuscript.
Honor the Time and Space You're in
When you write do so with all your heart and soul. Turn off your phone disable the internet and turn off the TV so it's just you and the page. Yeah this can be scary at first when you're focused on the task at hand it will make you more aware of what you're attempting to do. If you absolutely need some white noise in the background turn on your favorite music and get to work.
Conclusion
Yes it can sometimes be daunting to find the time to write but if you care about the craft and are determined to get your WIP finished you'll find the time you need to do it.